We're unlocking our showroom doors on Monday
Social distancing and protection measures are in place
In line with government guidelines we will be unlocking our showroom doors in Cupar and Kirkcaldy from 9 am on Monday 29th June. Our opening hours for the time being will remain as per winter hours whilst we do not have a full complement of staff, that is Monday to Friday 9 am to 5 pm and Saturday 9 am to 4 pm. You will be welcome to visit us, but since we are operating with (now familiar) social distancing measures in place, including limiting numbers in the showroom to six persons, we strongly recommend that you phone us first to make an appointment for your visit, especially if this includes a test ride.
Thank you for your patience and understanding during the lockdown period, and likewise your continued patience and support in the "new normal" conditions under which we have to work.
Motorcycling has to be one of the covid safest past times you can enjoy. Plus it can take you to work in perfect social distance as well as much quicker than any public transport. Want more reasons to get on your bike? There are some fantastic deals available just now on new and used bikes from both our shops, but we're running out of the most popular models and colours. Be quick.
May the sun come out............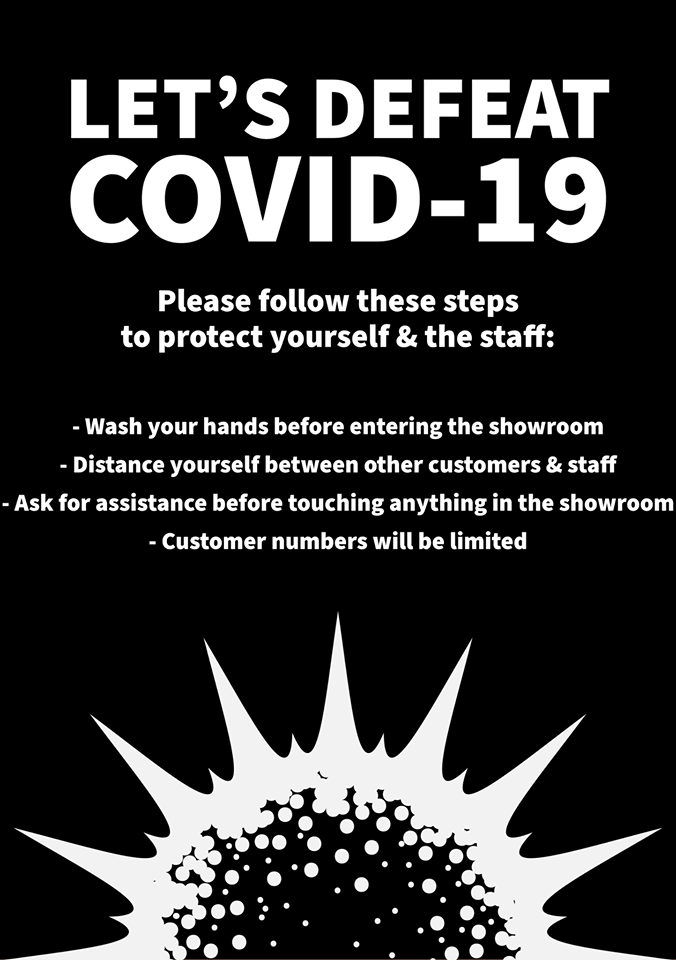 Cupar Motorcycles
West Port, Cupar, Fife, KY15 4AW

Kirkcaldy Kawasaki
149 Rosslyn St, Kirkcaldy, Fife, KY1 3HT

Copyright © 2020