Ultra low finance AND £750 FREE accessories on V-Strom 1050s
Just 2.9% APR over 48 months PCP or HP
The best deals in the UK on new Suzukis AND 36 months factory warranty, 12 months AA cover, a full tank of fuel, registration & 12 months tax, Alphadot security marking, subsidised first service and our 30 day/ 500 mile money back guarantee. No hidden admin fees, OTR charges or other nonsense. The price we advertise is the price you pay: nowt taken out....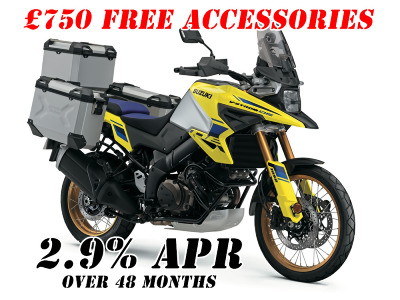 New 2023 DL1050 DE V-Strom Tour. Just £14595, save £804
More details & finance examples, click here: DL 1050 DE Tour
Also available in blue or black. Luggage choice of black or silver.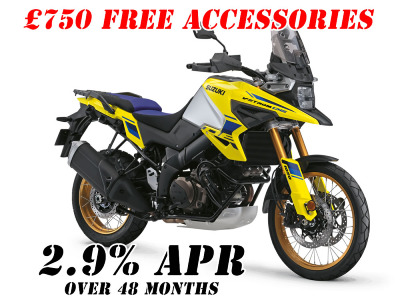 New 2023 DL1050 DE V-Strom. Just £12995, save £904
More details & finance examples, click here: DL 1050 DE V-Strom
Also available in blue or black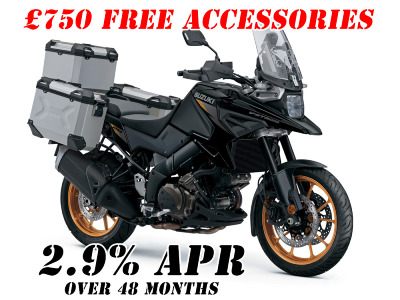 New 2023 DL1050 RR V-Strom Tour. Just £13895, save £804
More details & finance examples, click here: DL 1050 RR Tour
Also available in blue or red or grey. Luggage choice of silver or black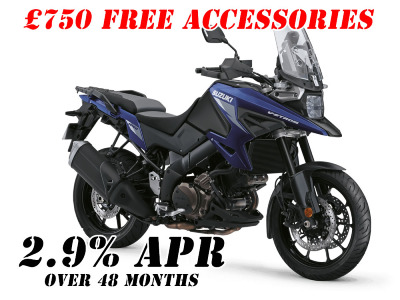 New 2023 DL1050 RR V-Strom. Just £12295, save £904
More details & finance examples, click here: DL 1050 RR V-Strom
Also available in black or red or grey
Cupar Motorcycles
West Port, Cupar, Fife, KY15 4AW

Kirkcaldy Kawasaki
149 Rosslyn St, Kirkcaldy, Fife, KY1 3HT

Copyright © 2023