Gen 1 Kawasaki Ninja H2 for sale at Kirkcaldy Kawasaki
This rare beast is perfect for a collector or H2 enthusiast
As the supercharged motor barks into life you already know there's something different going on beneath the minimalist fairings. Blip the throttle and the supercharger whirs as the induction pressure sucks the landscape towards its nose, along with every curious human within its vicinity. It sounds like nothing else on the road – and feels like nothing else, too.
It's like nothing else you can buy, especially in third and fourth gear where you'd expect the brutality to wane a little – but it doesn't. It'll eat every other road bike for breakfast in these two gears. Rolling on the throttle is like no other production bike. It's something that every biker should experience.
The engine is very similar to the 326bhp H2R, with the same bore and stroke, think of the H2 as a watered down version of the H2R rather than the H2R being a tuned version of the H2. The supercharger was made by Kawasaki, it's not a bolt on extra made by a third party. This means the supercharger works in perfect partnership with the 998cc motor. The impeller speed is 9.2 times the crank speed, this means at 14,000rpm the impeller shaft is spinning at almost 130,000rpm. After passing through the supercharger, air pressure in the aluminium airbox is 2.4 times atmospheric pressure.
There's no avoiding the fact that the Ninja H2 is at the very pinnacle of superbike excess. The level of finish and quality is exceptional, and it's already an iconic machine. It's lustre of the Ninja H2 isn't going to fade.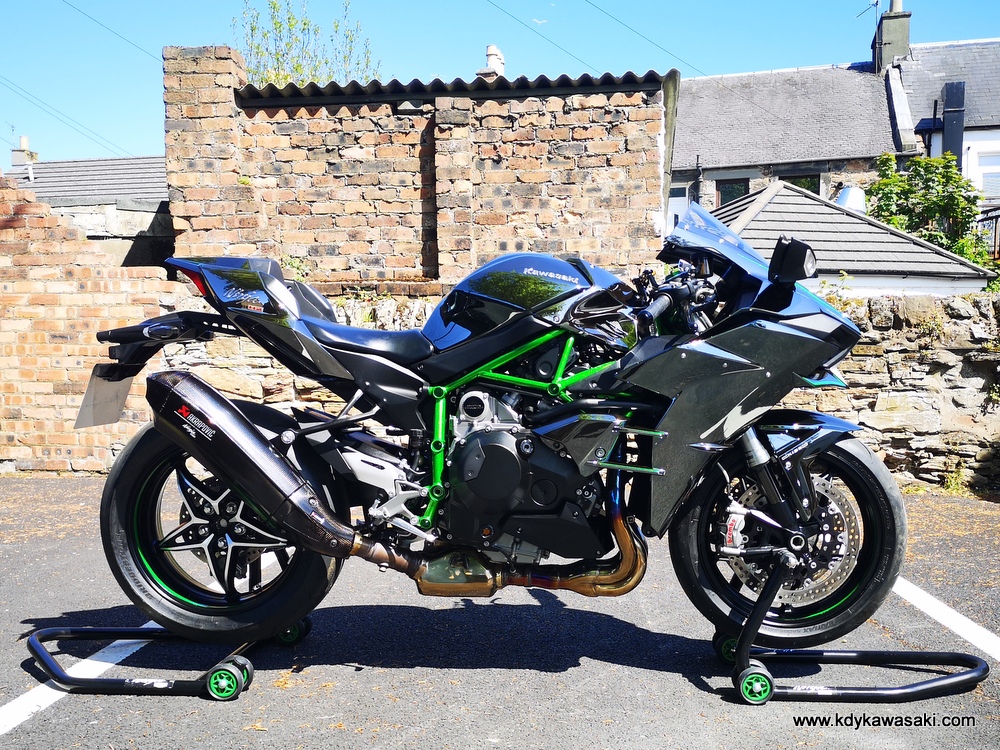 2015 - Gen 1 Ninja H2

714 Miles

Supplied and serviced by us from new

1 owner

Ltd edition Gen 1 owners pack

Akrapovic exhaust + standard can

Will be supplied with a new rear tyre
Click here to view a video of the bike or click here to view more images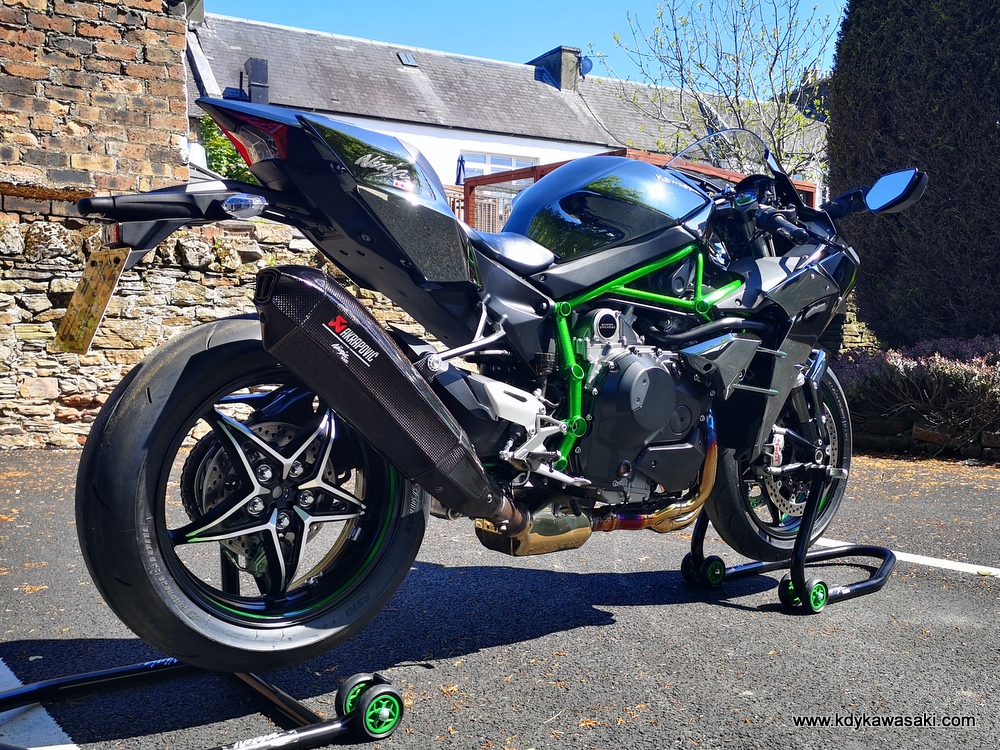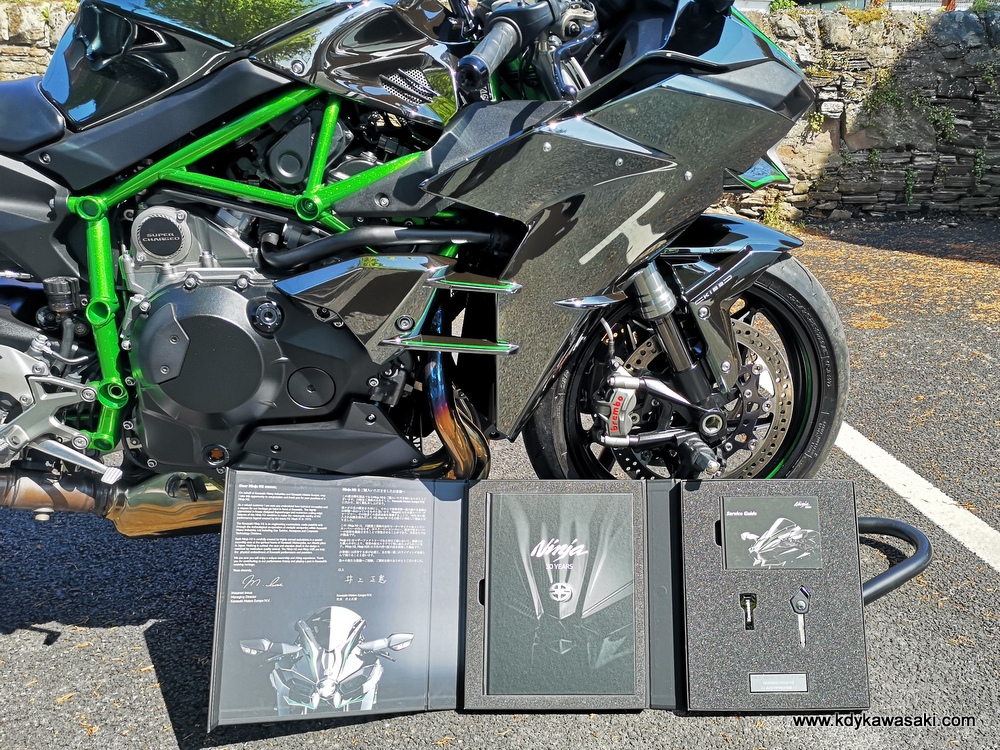 The H2 owners pack was only supplied with the first generation H2.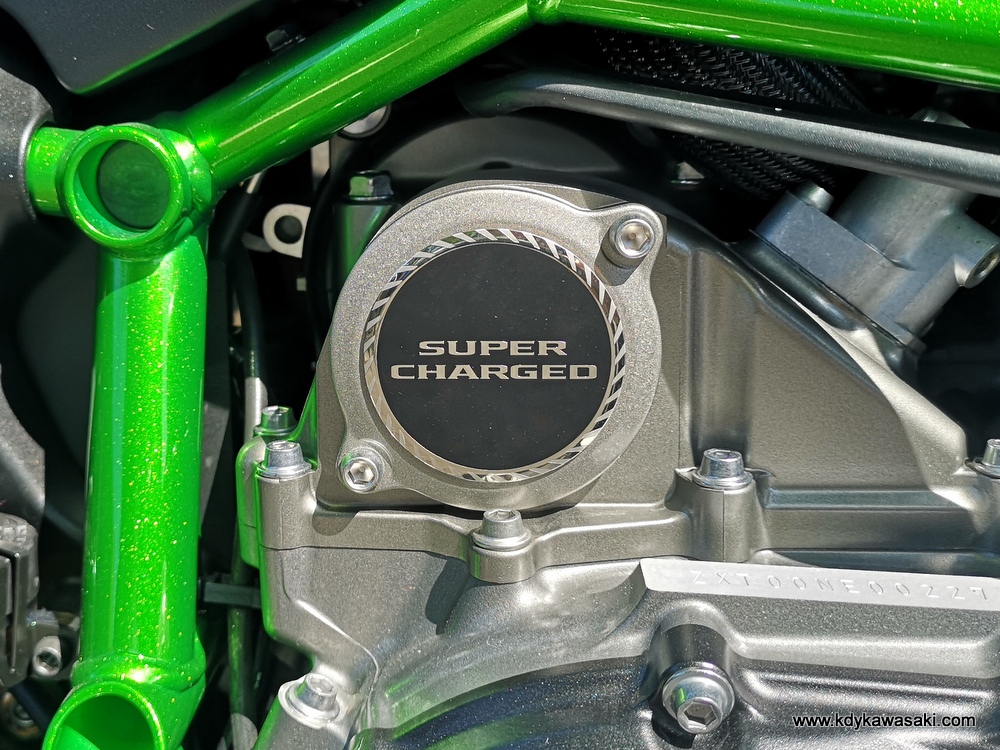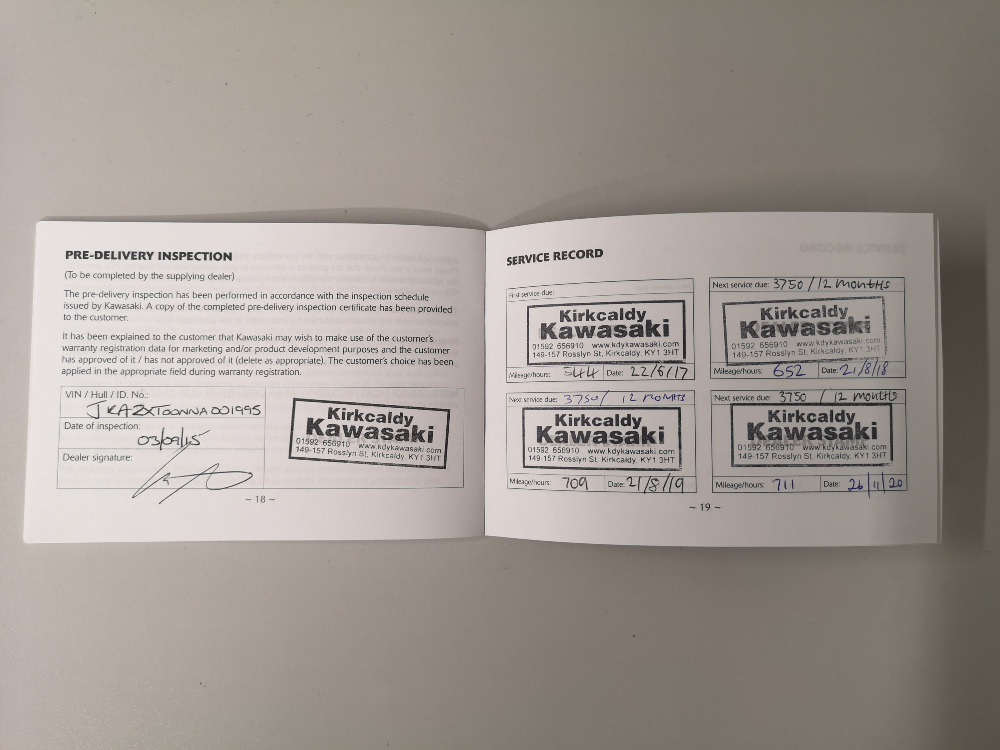 Full service history by ourselves.
Cupar Motorcycles
West Port, Cupar, Fife, KY15 4AW

Kirkcaldy Kawasaki
149 Rosslyn St, Kirkcaldy, Fife, KY1 3HT

Copyright © 2021