It's a Hayabusa fest
2.9% APR and massive discounts on most variants
All new Cupar Suzukis come with registration & 12 months road tax, subsidised 1st service, 36 months factory warranty, 12 months AA cover, Alphadot security marking, a full tank of fuel and our 30 day/ 500 mile money back guarantee. Nowt taken out. Why pay more elsewhere?
2.9% APR finance over 48 months, minimum £100 deposit available on all Hayabusas until end of January.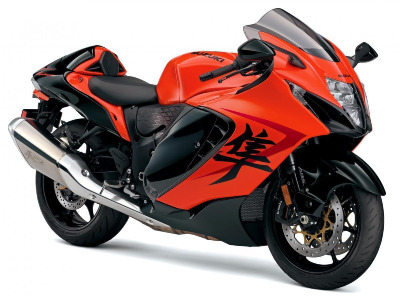 Anniversary Hayabusa. Just 30 coming in this quarter.
Reserve yours now. £17,995 otr is our special price.
Click the link for more images, details and finance examples.
Anniversary Hayabusa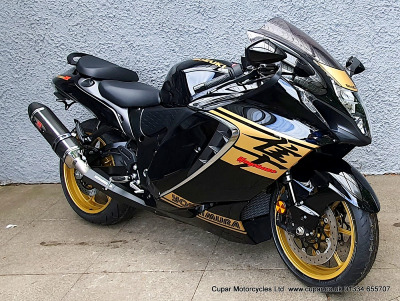 This is the Yoshimura Gold Series Hayabusa. A Cupar special made to order.
Featuring gold powdercoated wheels, Yoshimura R77 carbon cap end cans
And special Yoshimura graphics. A really special machine.
Just £17495 saving £3204. Click here for more details: Yoshi Gold Series
Hayabusa Performance Edition, featuring Hayabusa etched Akrapovic cans
Billet levers, special seat, and seat cowl. This is the last one.
Best ever deal on one of these with £3906 off the list price AND 2.9% APR
Just £17695. Details here: Hayabusa Performance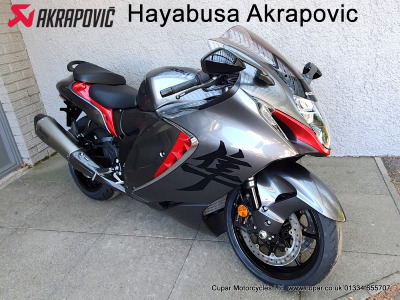 Hayabusa Akrapovic edition, featuring a pair of official Suzuki Akrapovic cans
Just £17295 for grey or white or £16995 for black, saving £4606
2.9% APR over 48 months makes one of these very accessible
Click on the link for details Hayabusa Akrapovic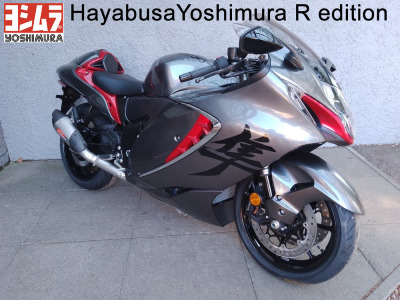 The Yoshimura Race edition, features a full Yoshimura AT2 single sided exhaust
This gains you 3.8% in maximum power and loses 13 kg weight
Not road legal, and standard system is included in the prices
Just £17595 for grey or white bikes and £17295 for black, saving £3204
More details including finance example and also video click Hayabusa Yoshimura R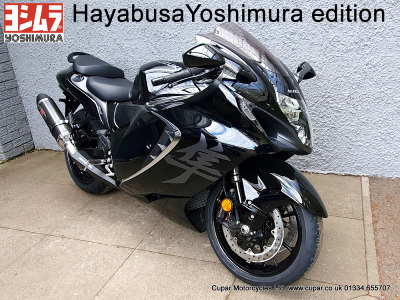 The Yoshimura edition, road legal version.
Featues pair of R77 Carbon end cap cans
Still gains 1% in power and loses 5 kg weight
Available in black @ £16395 saving £3209 or grey or white @ £16695
More details and finance examples click here: Hayabusa Yoshimura Edition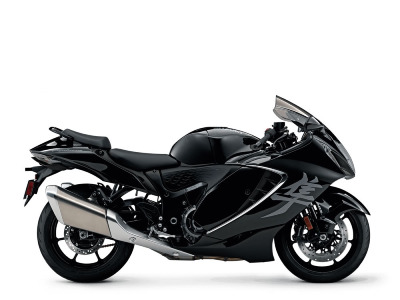 Base model Suzuki GSX-1300R Hayabusa
Available in black @ just £14995, saving £3204,
or grey or white bikes @ 15295
With 2.9% APR finance over 48 months
Deal available to end of January.
More details and finance examples click: Standard black Hayabusa
Cupar Motorcycles
West Port, Cupar, Fife, KY15 4AW

Kirkcaldy Kawasaki
149 Rosslyn St, Kirkcaldy, Fife, KY1 3HT

Copyright © 2023